The All-Inclusive Platform for Collaborative Digital Pathology Workflows
FEATURES
Learn how SlideSpace sets new standards in cloud-based interoperability
The SlideSpace platform is built on a logic of patient-centric, workflow driven interoperability. Its functionality is designed to make cloud-based collaboration between pathologists, hospitals, and labs as efficient as possible. The platform combines a powerful, vendor agnostic slide viewer with safe and secure data transfer and storage. Backed by a powerful database engine, SildeSpace is scalable to all project sizes and requirements through flexible workflow setups, roles and customizable functions.
The open architecture allows the platform to be integrated with LIMS systems. In addition, third party software, such as AI training models, can be plugged in through API's and web services (REST and SOAP).

Patient and case-centric design: intuitive user interfaces for project managers, pathologists and lab technicians
Automated workflows for efficient and error-free management of complex projects
Optimized for speed and performance: fast load time of high resolution images
Feature rich slide viewer designed for collaborative review and annotation projects
Administrator tools: system configuration, user management, data management and audit trails
User authentication, data storage and transfer according to the highest safety and security standards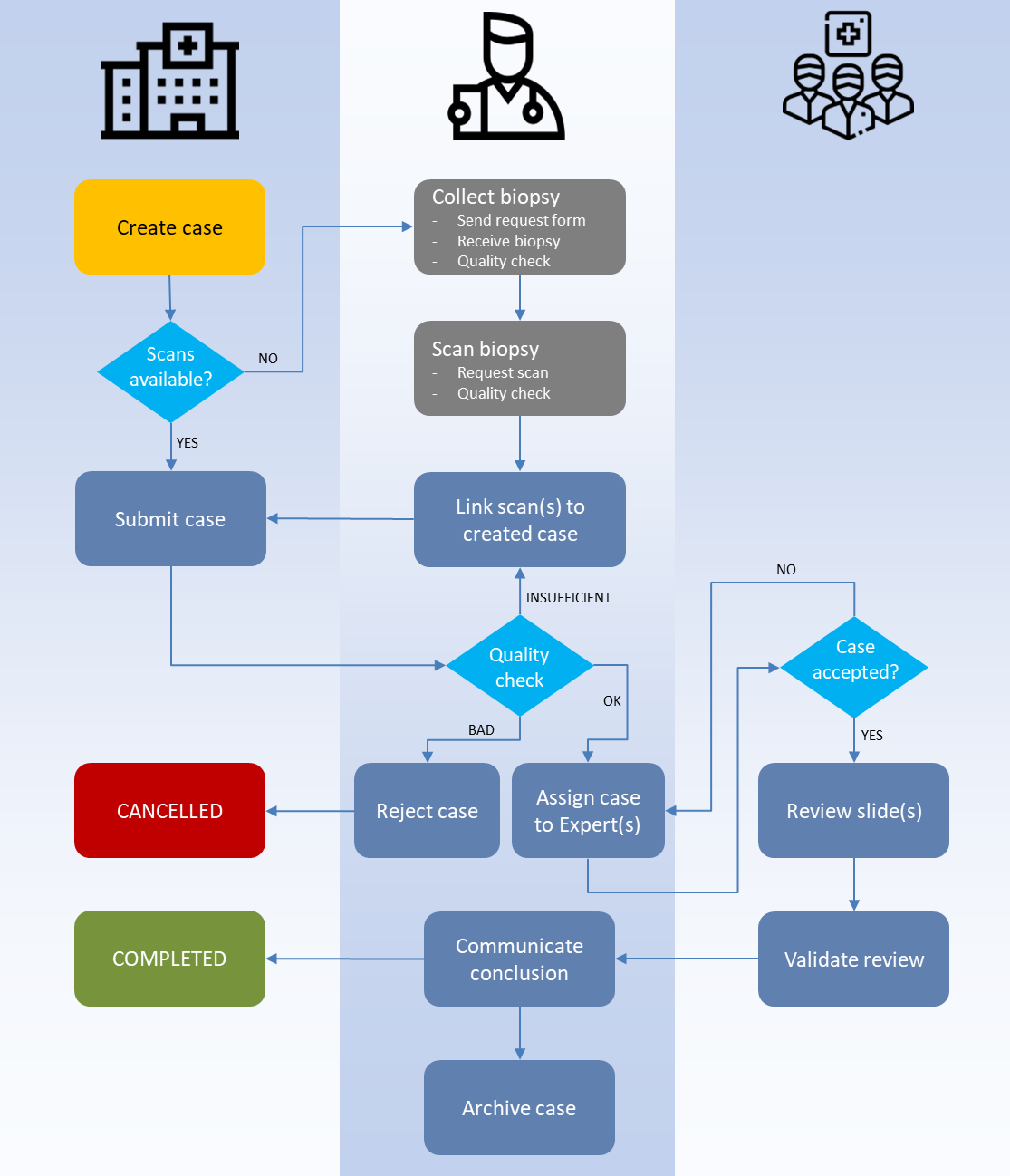 (1) Project Manager and Expert Pathologists can either be provided by the customer or by the International Pathology Service Consortium. For more information, please visit IPSCON.org.

(2) The blocks in gray represent actions that are executed outside the SlideSpace platform.
Automated wokflows
Submitter, Project Manager and Expert Pathologist(s) each get their own access, views and permissions in the platform. The progress of the case can be monitored by all parties. The platform generates alerts for each party when a task is waiting.
Pooling subspecialties
Pathologists involved in the project who were invited to review a case can extensively analyze the slide(s) and comment their judgement before accepting the review. Ring Trial and Tumor Board workflows are also supported. The platform optimally supports networks of pathologists with individual subspecialties, which allows for enhanced diagnostics.
Reliable and secure
Projects are managed and administered by Project Managers, who supervise and monitor the workflows, grant permissions and assign cases. Project Managers have a number of tools at their disposal to facilitate their responsible task. Every action in the platform is recorded in an audit trail.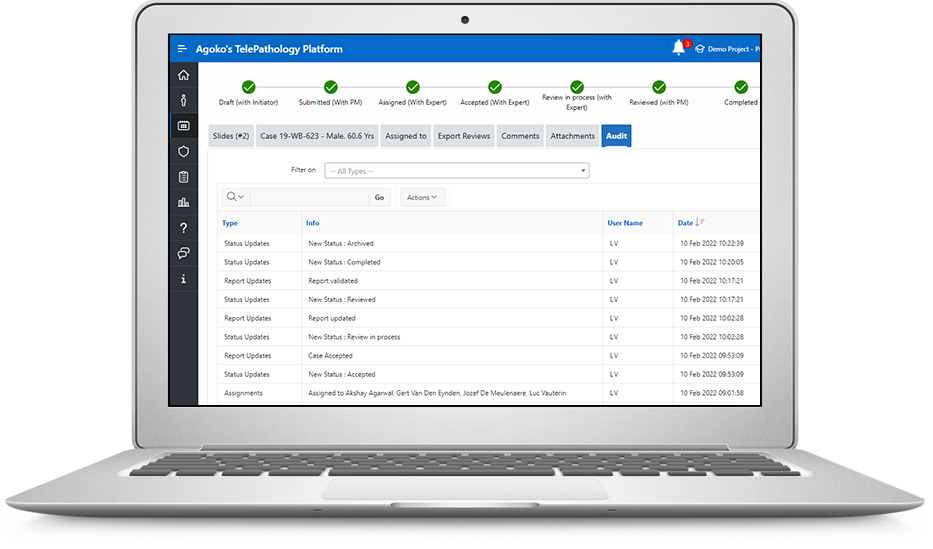 Learn more about SlideSpace:
Contact us and request a demo!